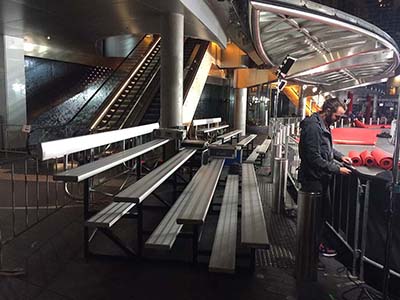 'Thank you and your team for all your help to get our audience seating sorted for the red carpet event for the 2015 Dally M Awards.
Everything ran very smoothly and the site manager, Al Wyatt, said that you all worked really well together.
Thanks again for providing us a great solution to get that area of the carpet covered with audience. I welcome any feedback that you might have to improve the feel of the space for next year and I hope to talk again soon for the next one.
Please send on my thanks to all your team that helped with the planning, installation and removal of the stands.'
Anthony Chin
Production Manager
mandylights pty. ltd.