Grandstand Sizes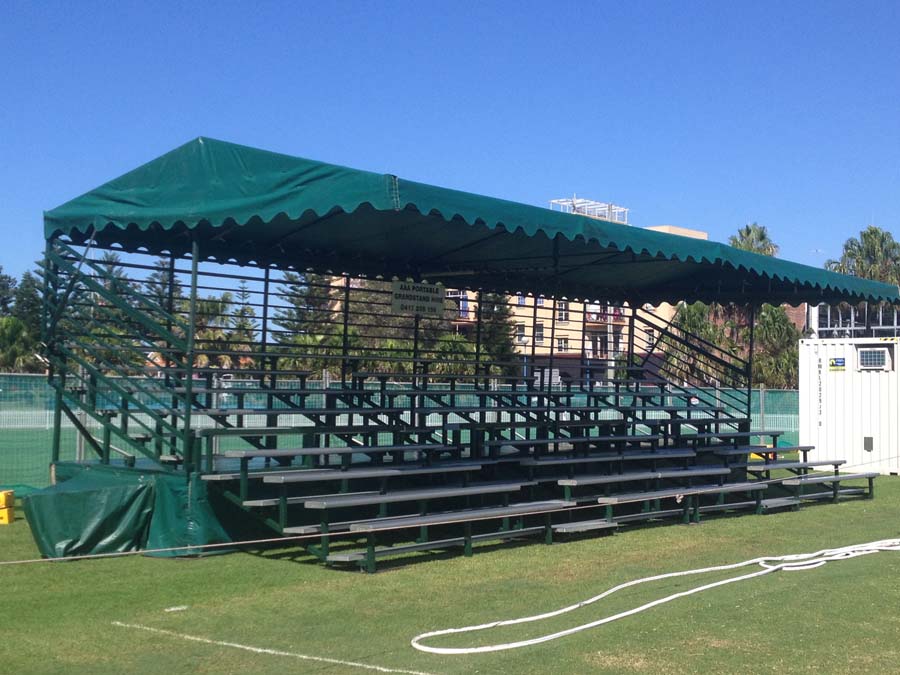 13.4m length (including the tow hitch)

12.2 (when the tow hitch is butted against the grandstand in front)

4.7m in depth when the seats are unfolded

3.5m in height from the ground to the top of the railing.

A manual or hydraulic winch is used to lower the fold out bench seats.

1 metre from ground to the 4th bleacher/seat.

200mm intervals from the 1st bleacher/seat to the last, 4th bleacher/row.

400m from the ground to the 1st bleache/row.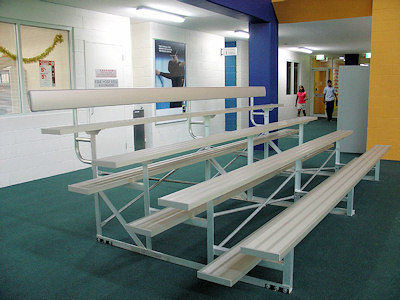 4 Tier Seating
This seating can also be used outdoors
Seats Up To 40 People
Length 4.600 metres

Width 2.250 metres

Height 1.380 metres

Weight 210kgs