Grandstand Applications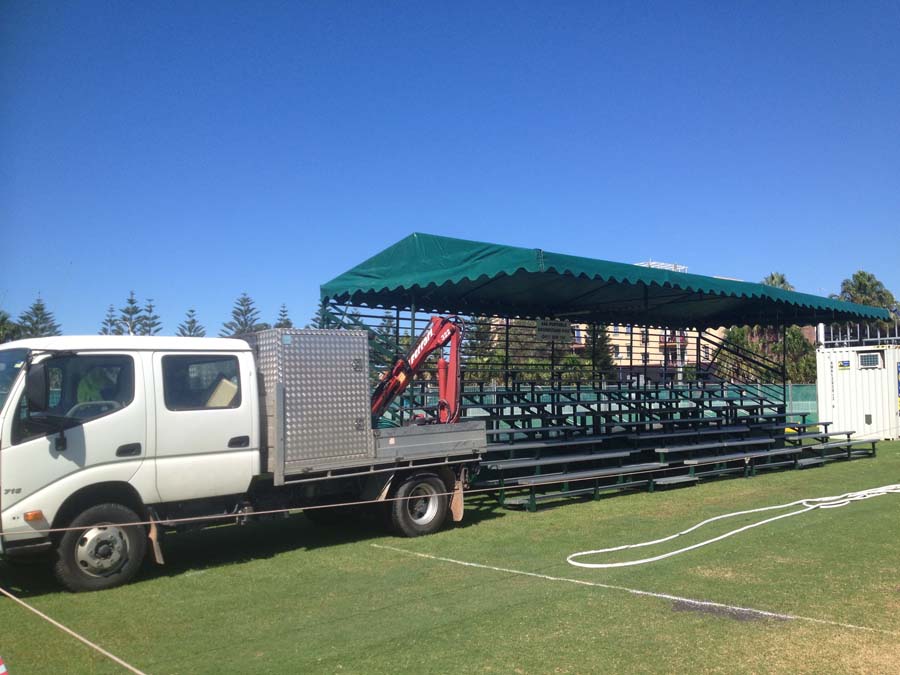 AAA Portable Grandstands can be towed with a conventional vehicle from one event to another, saving you time, labour and money.
One person can set up or take down a unit in minutes.
The patented design and welding, heavy gauge tubular steel frames, with aluminium seats and walk boards give durability to this exceptional unit.
6m long by 3m deep with an alloy Framefeatures hexagonal 40mm x 1.5mm alloy upright poles with independent adjustable leg height.
Each of the 6 legs is weighted with 15 kgs of sand in 2 separate cylindrical sandbags .attached to each leg with Velcro.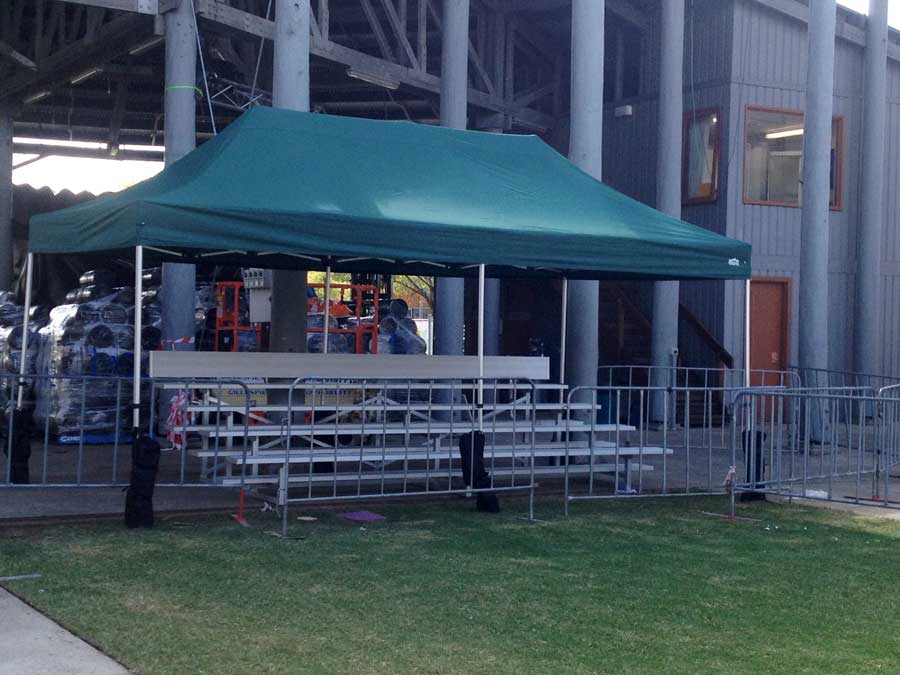 Marquees
Marquees are 6m in length x 3m deep with a height of 2m, allowing ample space to sit on the Stands & view proceedings from a shaded sheltered position. Marquees are fire rated, uv rated & water-proof.
Clear curtains/walls/inserts can be supplied & attached to both the back & sides to ensure shelter, plus a level of security & privacy.