AAA Portable Grandstands are ideal for any occasion.
Erected in 60 minutes, seats up to 250 people per grandstand unit.
Manufactured under licence, the patented Portable Grandstand is the Australian leader in hydraulic and manual foldout grandstands.
Our grandstands seat up to 250 people and can be erected in under an hour by one person. AAA Portable Grandstands can move them from city to country for every conceivable need you can imagine. e.g. city parades, fun runs, golfing events, football, soccer, netball or hockey games, horse, car or bike racing.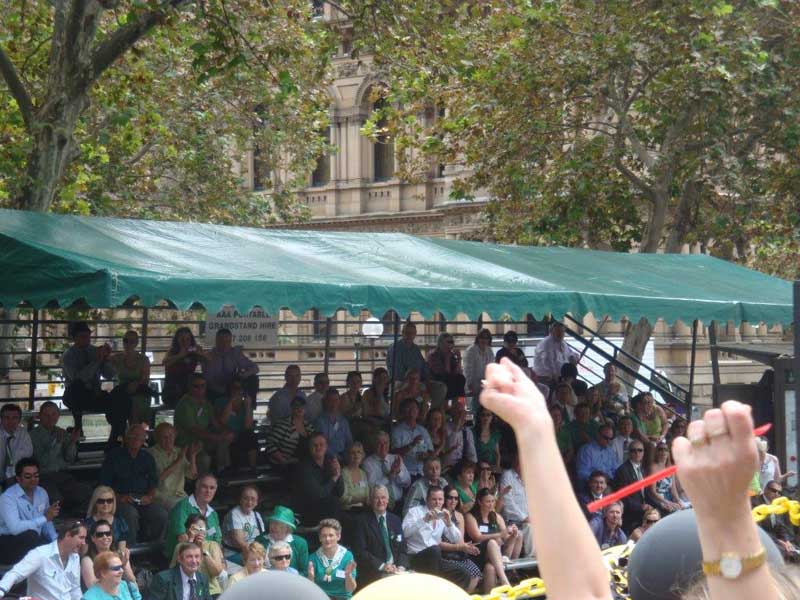 Standard Features Include:
Federation green in colour

Tiered guard rail system

Aluminium bench seats

Aluminium foot boards

2 Aisle walk ways
Optional Features Include:
Canopy roofs

Butted up or individual units

Skirts around base of unit